Donner Lake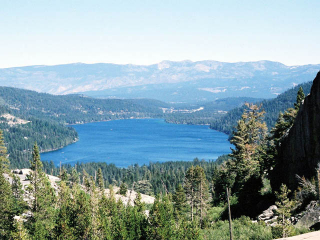 Donner Lake is both easily accessible from both Interstate 80 and Truckee. It's also within 15 minutes of Squaw Valley, Northstar and Sugar Bowl. Donner Lake warms up nicely in the summer with excellent access and swimming. All boating activities are popular here. This picturesque lake has both Sierra Nevada cabins with mountain charm and beautiful lakefront homes. Prices start in the $400's.
Recently Listed Donner Lake Homes For Sale
View all Listings
Beds: 4 Baths: 2.5 Sq Ft: 2169
Views! Views! Overlooking Donner Lake, trees and mountains from almost every room and two large South facing covered decks. Open great room floor...
Details
Beds: 2 Baths: 2.0 Sq Ft: 980
Perfect, ready to go, family retreat & adventure outpost for the outdoor enthusiast. Very enjoyable as is with the serenity of a gorgeous...
Details
Beds: 4 Baths: 2.5 Sq Ft: 1734
Classic Donner Lake cabin in prime west end location is just a short walk to the lake and beaches. Well maintained all season cabin features...
Details
View all Listings