Donner Lake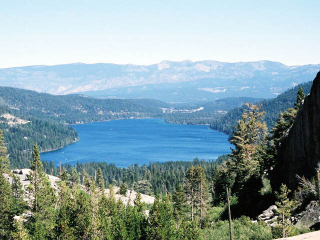 Donner Lake is both easily accessible from both Interstate 80 and Truckee. It's also within 15 minutes of Squaw Valley, Northstar and Sugar Bowl. Donner Lake warms up nicely in the summer with excellent access and swimming. All boating activities are popular here. This picturesque lake has both Sierra Nevada cabins with mountain charm and beautiful lakefront homes. Prices start in the $400's.
Recently Listed Donner Lake Homes For Sale
View all Listings
Beds: 5 Baths: 3.0 Sq Ft: 2292
Classic lake view cabin with beautifully updated kitchen/bathrooms and eligible for DLPOA private beach access. Relax in the open great room...
Details
Beds: 5 Baths: 4.0 Sq Ft: 5287
Welcome to the new Crown Jewel of Donner Lake! Every aspect of this incredible new build is jaw dropping. Get away from it all and relax in the...
Details
View all Listings