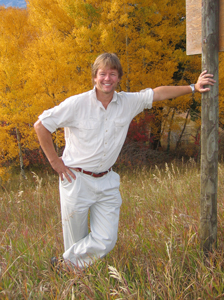 Michael Willette has been one of North Lake Tahoe's leading residential real estate brokers, marketing luxury single-family homes, since 1982. He is a licensed broker in both California and Nevada with 31 years of experience in the Lake Tahoe market. He is a senior broker at Corcoran Global Living on the California side, Lake Tahoe's most prestigious real estate brokerage. He has a Nevada license with Chase International working in Incline Village, a leading brokerage in Tahoe real estate. He brings a client base from two states. Michael is a graduate of the University of New Hampshire and Boston University School of Law.
Michael Willette has served as a Squaw Valley condominium association president for 15 years. He has been Squaw Valley's leading condominium broker since the early 1980s.
Michael began developing a commercial component to his business in the late 1980's. Since then he has personally represented over fifty commercial transactions. Michael has been qualified as an expert witness in Placer County; and is routinely sought after by local attorneys for his knowledgeable and credible testimony on commercial matters.
A third degree Black Belt in an elite karate lineage, Michael Willette has created a successful children's karate program in the community widely recognized for instilling confidence and values in a generation of the community's kids.
Michael is married to Jacki, wife and business partner for 32 years. They have a son, Nick, who recently graduated from college.